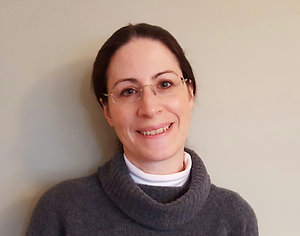 Welcome
I am an experienced psychodynamic counsellor, registered with the British Association for Counselling and Psychotherapy (BACP). I offer weekly one-to-one counselling sessions in central Newbury, Berkshire.

There are many reasons why we can all find it helpful to speak to a counsellor at certain points in our lives. You may feel overwhelmed but not wish to speak to friends or family members about what you are experiencing. But trying to deal with things on your own has perhaps become too much. If this is how you are feeling, then therapy sessions can provide a safe, supportive and confidential space where you will be heard without judgement and where we can think together about whatever is troubling you.

There are many reasons that can bring people to counselling. You might be finding it hard to make a decision and feel that it would be helpful to talk this through with someone who is impartial and can help you explore the feelings involved from different viewpoints. Or perhaps there is a sense that things just do not feel right – that you are not satisfied with your life but struggle to know how to move forward. Maybe it feels like something needs to change, but you are not sure what.

Perhaps you have come to realise that your relationships tend to follow patterns that do not leave you feeling satisfied or fulfilled. Or that there are certain kinds of situations that routinely make you anxious and you would love to be able to change this but are not sure how to go about doing so.

Whatever brings you to counselling, I will provide you with a non-judgemental place where you will be heard and where we can think together about what is troubling you.

The experience of therapy increases our understanding of ourselves in a way that opens up the potential for change. Speaking to a professional counsellor offers immediate support when life is feeling hard and the possibility of profound and lasting change.
Where I work
I am part of a team of therapists working at Bramham Therapy in central Newbury, Berkshire.

We are located just opposite the Vue Cinema entrance to the Kennet Centre. Parking, the train and bus stations are all just a few minutes' walk away.

Although we are conveniently located in the centre of town, our entrance and doorway are discreet and our second-floor premises are peaceful and private. We have a comfortable waiting area where you are welcome to sit if you arrive early.

If you're looking for psychodynamic counselling in Berkshire do get in touch and we can arrange to meet for an introductory session.